Commercial Sales, Lettings & Property Management
Marketing & negotiating the sale of:
Retail, industrial & office investments
Vacant retail property, industrial units and offices
Trading businesses i.e. hotels, B&B's, cafes, restaurants, public houses and concessions
Marketing & negotiating the letting of:
Vacant retail property
Cafes/restaurants
Industrial units
Offices
Public Houses
Commercial Property Management:
Rent collection, inspection and management of mixed use and commercial property on behalf of Landlord Investors.
Landlord & Tenant Advisory
Rent Reviews
Initiating, negotiating and concluding rent reviews of all commercial property types subject to lease, in accordance with the rent review provisions contained within the lease. Preparing and submitting representations to Arbitrators and Independent Experts when rent reviews are referred to Third Party Determination.
Lease Renewal
Negotiating the renewal of commercial leases at expiry, acting of behalf of either the landlord or the tenant, to agree favourable lease terms.
Dilapidations
Preparing terminal schedules of dilapidations on behalf of Landlords to determine the works required by the tenant to ensure that all repairing and decorative obligations have been met prior to the end of the contractual lease term and negotiating settlement of subsequent dilapidations claims. Acting for tenants to dispute dilapidations claims made against them at lease expiry to minimise exit costs.
Valuations
Providing valuations of all property types, both commercial and residential, in accordance with the RICS Valuation – Global Standards, effective from 31st January 2020 (the "Manual") (Redbook) for pension fund and accounting purposes, probate and matrimonial disputes.
CPR Compliant Expert Witness Valuations for court proceedings arising from matrimonial disputes and other legal matters.
The Commercial Team
Head of the Spence Willard Commercial Department is Chartered Surveyor & RICS Registered Valuer
jamie whittle, mrics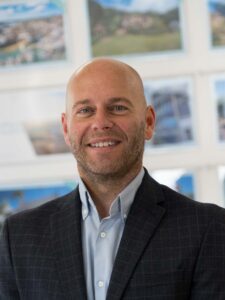 With over 15 years experience working within the commercial property market on the Isle of Wight and South Coast, Jamie has a wealth of experience to support you with all of your commercial requirements.
Principally trained as a Commercial Property Agent, completing many high value property sales of retail investments, offices and industrial premises, Jamie expanded upon his training becoming a Landlord & Tenant Surveyor in 2008. Having completed many rent reviews and lease renewals for both corporate and private clients, Jamie has an in-depth knowledge and can provide support with a broad range of Commercial Property Services, including RICS valuations on both residential and commercial property.
PLEASE contact JAMIE ON 01983 219967 OR JAMIE.WHITTLE@SPENCEWILLARD.CO.UK TO DISCUSS YOUR COMMERCIAL PROPERTY NEEDS
Commercial Client Experience
Jamie has always been my go to man on the Island for all property related matters. As a Commercial Landlord & Investor, with multiple properties across many sectors of the commercial market, I need to know I'm getting the best...
Simon Heywood, Opalstar Estates - Commercial Property Investor
Jamie has acted for me for the past 15 years and I wouldn't use anyone else for my Landlord & Tenant work. He has successfully dealt with multiple commercial rent reviews and lease renewals for me and offered professional and...
James Toogood - Commercial Landlord
We appointed Jamie to negotiate a new lease of our public house. As new business owners he was fantastic at steering us through what was, to us, an unknown process and he has achieved a fantastic outcome for us, which...
Harry Fletcher, The Woodman's Arms - Publican