Our dedicated Lettings and Property Management Department deals with a diverse range of managed and unmanaged properties across the Isle of Wight, whatever the size from modern one-bed apartments and large Victorian family homes to centuries old manor houses.
So, whether you are a Landlord seeking to rent out a property or a Tenant looking for an opportunity to rent, we can guide you through the lettings process.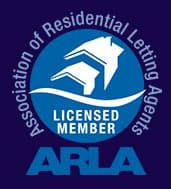 Whether you are a single property owning Landlord or Landlord with multiple rental property portfolios, we can arrange and manage a variety of tenancies including: Assured Shorthold, Common Law and Commercial Tenancies.
Because we're here to make your life easier, we establish positive and constructive relationships with both our Landlords and Tenants. We believe an open line of communication ensures that tenancy agreements are successful throughout.
Certificate of membership for the RICS Client Money Protection Scheme for Property Agents
Key Facts
FULL ISLAND WIDE COVERAGE

DEDICATED DEPARTMENT WITH A WEALTH OF KNOWLEDGE AND EXPERIENCE

TENANT FINDING, PART MANAGED OR FULLY MANAGED PACKAGES

CLEAR FEE STRUCTURE WITH NO HIDDEN COSTS

ISSUING OF STATUTORY DOCUMENTS
COMPREHENSIVE REFERENCING

PROPERTY INSPECTIONS

RENT COLLECTION & MONTHLY ACCOUNTING

MEMBER OF REGULATORY BODY ROPERTYMARK

MEMBER OF THE RICS CLIENT MONEY PROTECTION SCHEME
New Landlords
Letting a property can seem a daunting prospect with some prospective Landlords fearing the process will be too complicated or risky for them to embark on.  We can help you from the very beginning, read how with some of our frequently asked questions…
Lettings Q&A
Q. I have a property that I am considering letting but I just don't know where to start?
A. We would be delighted to come and meet with you, appraise your property to give you an idea of the rental value and offer advice on any works that may need to be undertaken ahead of the property being let. We can recommend contractors who can attend to carry out the statutory certification such as the Electrical Installations Condition Report (EICR), Gas Safety Certificate and Energy Performance Certificate (EPC) or can arrange for these to be done of your behalf. At this point we can also give an insight in to the current market situation, prospective tenants actively searching for property along with details of the various service levels we can provide.
Q. Is lots of maintenance work required ahead of letting?
A. The general rule of thumb is that a property should be in a good, clean condition throughout. Paintwork clean and unmarked with carpets likewise. Older style bathrooms and kitchens don't need to be replaced just because they are dated, as long as they are in reasonable condition. Small details like ensuring tiles, grout and sealant are clean and free from mould help make a good impression. Starting a tenancy with the property in good condition sets the standard by which it can be expected tenants should follow.
Professional cleaning ahead of a tenancy starting is always recommended, along with a professional inventory and schedule of condition. Spence Willard arrange all of this on a Landlords' behalf under our fully managed service level.
Q. Do I need to be involved once a tenancy starts?
A. Whilst some Landlords are very happy to be involved in the day-to-day management of their tenancies, others prefer not to have the responsibility. Spence Willard offer three different service levels, all of which can be modified to best suit an individual landlord's needs.
– Tenant Finding Only
For a one-off fee we will market your property, conduct viewings and oversee the tenant selection process, arrange for all referencing to be carried out and issue all statutory documents fulfil deposit protection duties and issue the tenancy agreement.
– Part Managed (also known as Rent Collection)
For an agreed monthly fee, we will carry out all tenant finding services as above and go on to collect the rent each month, accounting across to the Landlord.
– Fully Managed
Our most comprehensive service; in addition to tenant finding and rent collection, we will carry out routine inspections of the property, arrange for any maintenance issues to be dealt with, ensure all statutory certification is kept up to date and will be the point of contact for the tenant for all matters arising. Landlords using our Fully Managed service have the peace of mind of knowing their ongoing obligations to meet all current Lettings regulations are being met as we closely monitor all changes and issue updates to Landlords as necessary.
Q. Are There Hidden Costs?
A. There are none! At Spence Willard we pride ourselves on our complete transparency with a straightforward fee structure and no hidden extras. We do not make additional charges to our Fully Managed landlords for services such as tenancy renewals and routine inspections. For any maintenance or repair works arranged by us, we will not charge a handling fee, nor add a percentage to the contractor's invoice, neither do we ask contractors to pay us a percentage for giving them work.
Already a Landlord?
Not only do we work with new Landlords, but frequently with established Landlords looking to appraise the management of their properties, either reviewing their existing agent – or in some cases using an agent for the first time.
If this is you, we would be pleased to discuss with you the services we can offer to ensure that you are compliant and to advise on areas that may need to be updated. Increasingly, self-managing Landlords are finding themselves inadvertently failing to comply with current and ever-changing legislation, leaving themselves in a vulnerable position, so we are certain you will benefit from our knowledge & expertise.
We worked with Spence Willard to both sell our house and purchase a new one simultaneously. It was a very good experience on both accounts. Each member of the team was always able to help, and regular Friday updates kept...
Mr & Mrs P - Isle of Wight
Spence Willard has looked after my waterfront rental apartment in Cowes for some years now. I need a really reliable fully managed service, and that is exactly what they provide. I have always found them to be very efficient, very...
Mrs V W - Landlord
Spence Willard have managed four properties for us in West Wight for years. Being a local agent is invaluable, especially on the Island. It has worked so well. They find tenants quickly because they know people. We would recommend them...
Mr J F - Landlord