We sell and let a variety of fine property across the Island, ranging from bijou town houses to country estates.
The one thing all of our properties have in common, is that they are marketed to their full potential; ensuring your property is seen in the right places, by the right people and at its very best.
Promoting your property far & wide
In Print - In Person - Online
Your property will be featured on our website that receives a good number of quality visits daily from across the globe, as well as leading property websites Rightmove, On The Market & Zoopla.
Investing into various marketing opportunities and constantly pushing forward with new ideas, we ensure that we reach the widest possible range of potential purchasers. By directing further traffic to our website and the properties that we have for sale, we often find people that were not specifically searching for a property on the Island and so reach an audience other agents may well not have access to.
Providing maximum impact & delivering results
Whilst so much of our life is now digital, we take advantage of sharing our properties on Instagram, Pinterest and Facebook. We also appreciate there is still a need to feature in printed publications, that's why we have succeeded in featuring articles and advertisements in a range of these such as, The Times, The Telegraph, Hampshire Life, Country Life, Coast, Abode 2, The Week and The Evening Standard.
Knowledge & Discretion
Marketing your home to its full potential
As well as our office-based staff that conduct viewings, we are complemented by our mobile viewings team who cover designated areas across the Island and will be full acquainted with your property. We love our local community and pride ourselves on knowing all there is to know about the locality; the best walks, local restaurants or village pub – those hidden gems are all important details when selling your home.
We understand that purchasers are not simply buying a property, but a lifestyle
All applicants wishing to view are of of course, fully vetted with viewings strictly by appointment and accompanied by a member of our staff. Subject to your permission, we are able to conduct viewings seven days a week and can be flexible on timings to suit both you and the viewer as we appreciate that office hours are not always convenient.
We value feedback as much as you do, so once viewings have taken place, we aim to deliver feedback to you within 24 hours, allowing the applicant time to give due consideration.
We pride ourselves on acting with honesty, integrity and professionalism at all times. With our goals aligned with yours, we offer an unrivalled client experience that goes well beyond an initial viewing. By ensuring that the sale process is engaged with closely from beginning to end, we can pick up on any queries promptly and deal with them accordingly. A network of long-standing contacts and industry professionals means whatever arises we can be there to assist.
Sshhhh….
But what if in spite of all of the above, you want to market your property discreetly?
With a 44% increase in registered applicants looking for a property with Spence Willard this year alone, we have an extensive database of qualified & searching applicants. Therefore, we can offer your property to select, suitable applicants on an off-market basis and then liaise with you to arrange a viewing.
A picture is worth a thousand words...
professional photography
At Spence Willard we use an experienced, professional property & garden photographer to capture the many attributes of your home.
You only get one chance to make a first impression
In some cases, we will complement this with professional drone photography in order to highlight the location of your property to potential purchasers.
These images are primarily used on websites where the majority of applicants begin their search. However, clients often have a wide search radius across the South Coast and so it is important your property stands out. Images are also used on our social media channels, window displays both on the Island and in our London office and for online and printed sales particulars, as well as any wider advertising.
sales particulars
We take pride in marketing your property, ensuring it is shared with purchasers looking at its finest. Every set of sales particulars we produce are bespoke to your property, but as standard will always include written information about your property, the local area, a floorplan and a range of external and internal images.
They will be available online and as printed copies on recyclable paperstock.  For prospective purchasers who may be viewing multiple properties, a set of details that remind them of everything great about your home will help when it comes to their decision making process.
Selling your home, the local area & the Island lifestyle
Global Connections
The London Office
Our association with The London Office, St James's Place, SW1 means we can really offer extensive coverage of your property to the London market. We understand the allure of the Isle of Wight as a great destination, whether as a holiday home or to relocate as a permanent move, with many of the Island properties we sell being bought directly by London or overseas buyers.
The London Office is ideally located to access both national and international buyers. The highly experienced pro-active team can access all of the properties we are marketing and use innovative ways to directly market us to London buyers such as exhibiting at the annual 'Move to The Country Show' in Chelsea, as well as their property magazine, 'Acquire' which advertises a wide selection of UK property and is distributed across the country.
The highly effective national network of 212 offices across the country, including prominent regional agents such as Spencers in the New Forest, Charters around Winchester and Henry Adams in East Hampshire and West Sussex also strengthens market exposure to provide a powerful means of conveying your property to the widest market.
We also believe in cultivating our PR contacts. Strong links with journalists creates scope for securing PR coverage in a range of national publications, such as Coast, The Telegraph & Country Life, to gain maximum exposure.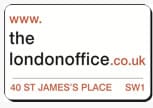 The Knight Frank link
We understand the importance of accessing a global reach, so we've built a strong and effective working relationship with Knight Frank. Through our dedicated and dynamic team, together we've achieved a significant proportion of high value sales on the Island in recent years such as Norris Castle, Morton Manor, Ningwood Manor, Mount Cleves and Kern Farm.
The partnership Knight Frank enjoys with Spence Willard is unrivalled on the Island, giving access to the best buyers locally, regionally, nationally & internationally.
Knight Frank has a specialist Waterfront Department and over 200 offices nationally and internationally, with 18 based in London. Combined with Spence Willard's offices in Cowes, Bembridge, Yarmouth and Freshwater, together with Knight Frank's global network, we can offer your property to the widest possible market to achieve the best sale for you.